Still, in the midst of difficult economic situations during the pandemic, and accompanied by other problems that keep on approaching, it turns out that people are running away with shopping as a form of reassurance. People do not prioritize shopping for necessities, rather than for other needs, which are solely done to make themselves get away for a moment from an increasingly uncertain situations during the pandemic.
Some people indeed still make savings to meet the daily basic and health needs. However, there are the temptations of Harbolnas promotions, which continually obscure people focus to keep buying items that only fulfill their wishes. The products that previously they did not need, and only craved for. However, the crowd of information on Harbolnas promotions really confuse some people. Whether the 9.9, 10.10, 11.11, to 12.12 promotion can be called Harbolnas or not. Some even think that these twin-date promotions are indeed only regular promotions and they are not really sure which Harbolnas happened on which date.
From the research results, people are still confused in defining what Harbolnas is.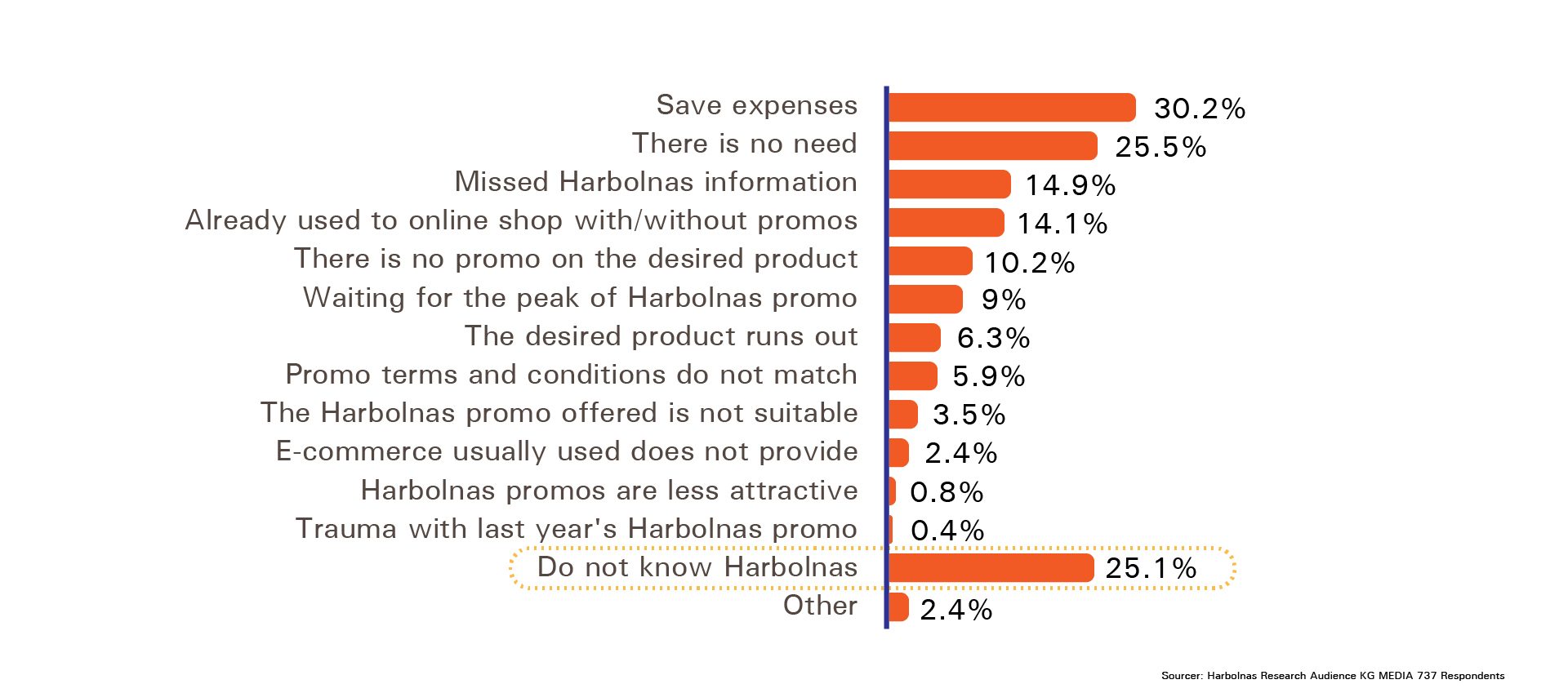 There are 25.1% of people who admit they do not know about Harbolnas, even though if we look deeper, there are 16% of people who have the habit of shopping when there is a massive promo, and 19% shop online when they need it. Thus, not all people, who are used to online  shopping, know about Harbolnas, with some of them even regularly use the giant e-commerce platforms in Indonesia, especially Jabodetabek, such as Bukalapak, Shopee, and Lazada. The research results also show that 1 in 5 users of Bukalapak, Shopee, and Lazada, who are respondents, still do not know Harbolnas.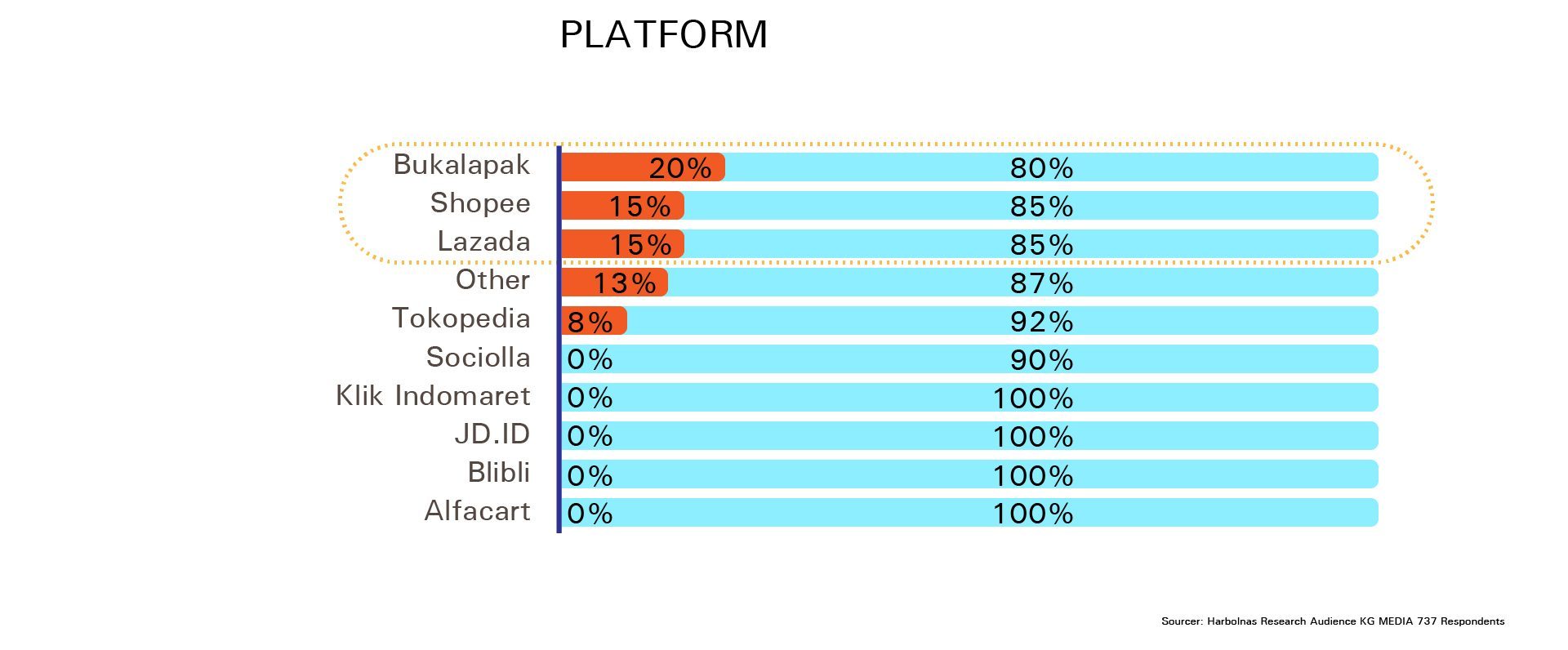 Initially, the National Online Shopping Days (Harbolnas) were interpreted as the celebration to encourage and educate the customers about the ease of online shopping. On December 12, 2012, LAZADA and many other e-commerce sites launched the Harbolnas debut with the promo title 12.12.12. Right on that day, massive special promotions were carried out for the warehouse cleaning, in just 24 hours.
Long before that, America, Canada, England, Germany, and Japan had held the same online shopping celebrations, with some of the well-known names such as Cyber ​​Monday, Black Friday, and many others. All retailers give massive promotions and discounts after the big holidays such as Thanksgiving Day or Christmas arrived. (Kompas.com)
In a situation where they do not know what day is called Harbolnas, it turns out that people still expect the discount promotions. Those special discounts are the ones that people mostly awaited when "Harbolnas" promotions arrived, including the free shipping promotions without minimum transactions (39.8%), and options to get higher discounts or cashbacks than usual (35.7%).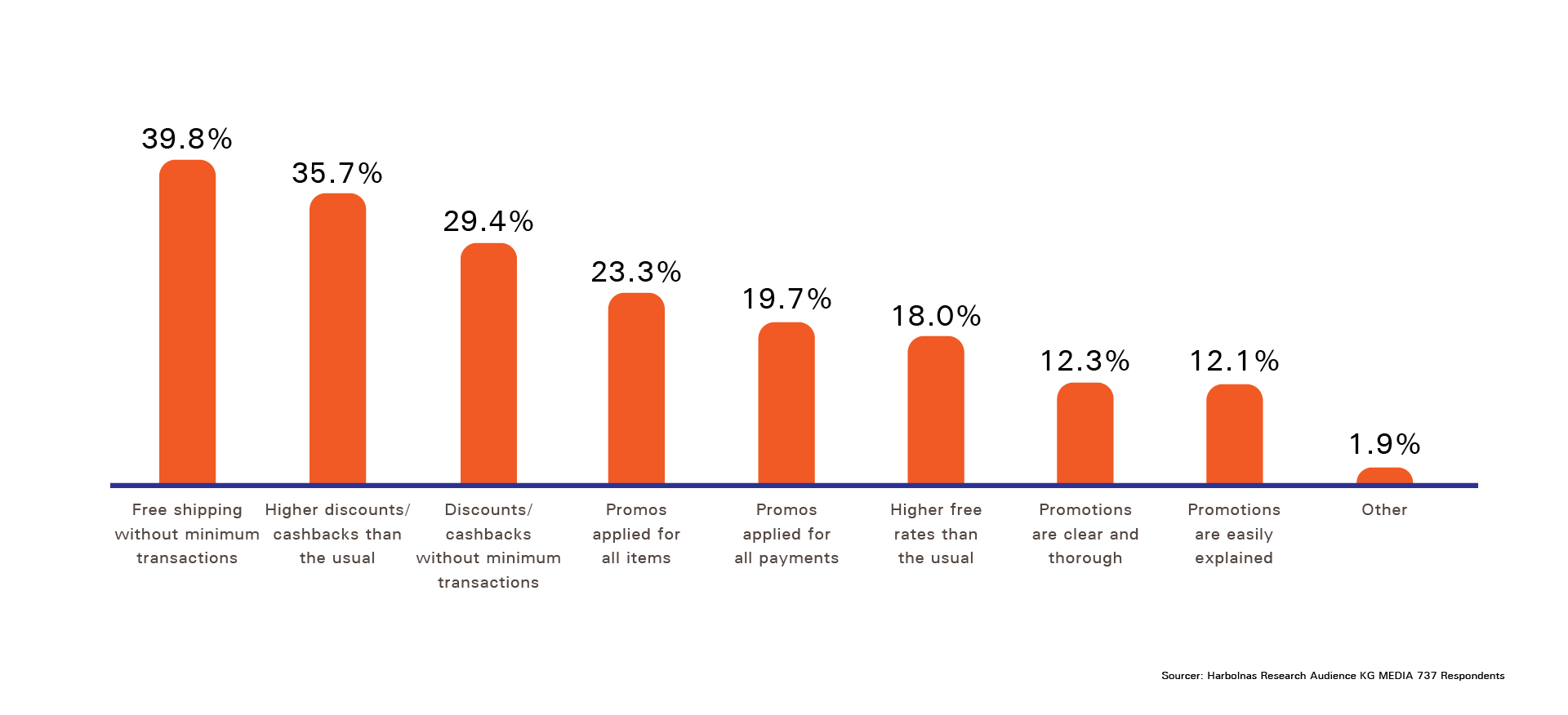 Even though they are not planned, when these twin-date promos take place, some people seem to be competing with their friends and relatives to get the most bargained discounts and show them off on social media. They also revitalize these online shopping twin-date hypes without realizing it, especially during the pandemic situation on social media.
Even though, the meanings of the right timing for Harbolnas are still obscured, with the promos that are continuously intensified, e-commerce platforms and brands should still educate the public well. Especially during the pandemic situation when most people struggle to survive. A good brand needs to educate the communities, so that they can prioritize the essential needs on daily basis when they do online shopping.