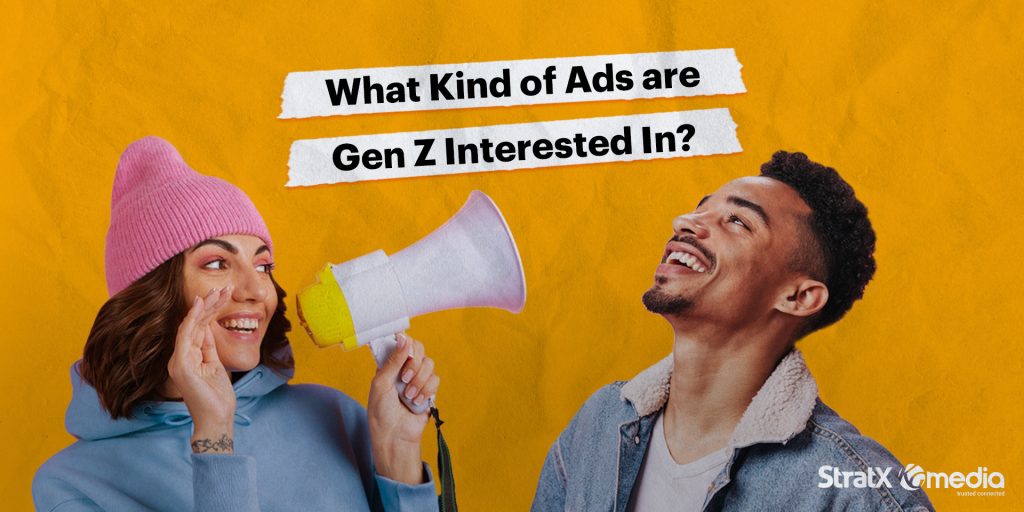 The COVID-19 Pandemic that has hit Indonesia in recent years has made a lot of changes in people's behavior. The most obvious change is the shift in shopping habits, from visiting stores/outlets to tapping the phone screens. This shift certainly makes the brand strategies change completely.
Many brands are turning around. Perhaps, those who previously had an agenda to advertise conventionally – now switch to digital advertising, where data-wise, online shopping activities continue to grow rapidly. As explained by the Katadata Insight Center, where millennials (48%) are the generation who are most happy to shop online during the pandemic, followed by Gen Z (23%).
Recognizing this data, it is not surprising that brands focus on online advertising. However, the next question is, do all these efforts bring in leads that match their expectations? Or at least, worth with the budget that has been issued?
Understanding this concern, StratX conducted a brief desk research in which some of the interesting findings below seem needs to be discussed more deeply by the brand, so that advertising efforts are no longer in vain.
50% People in Asia-Pacific (APAC)
Will be Dominated by Millennial and Gen Z
The data above is one of the facts from consumer insights report provided by Google – where the data can be one of the benchmarks for brands to prepare a communication strategy that suits their target audience. In the next few years, countries in Asia Pacific, including Indonesia, will be dominated by millennials and gen z. They have 2 interesting habits:
They tend to choose to consume content in the form of videos
They have the dynamic ways to do online shopping
From these two habitual insights, it is not surprising that millennials and gen z spend most of their time on digital activities. So, it feels right if the brand has a strategy to spend some certain amount of budget for online advertising.
In addition, from Think with Google – an interesting report provided by Google, states that by 2021, at least 21 million Indonesians will turn into new digital consumers. This number is expected to continue to grow, so this is hope for brands to get more leads.
If digital activity is predicted to continue to grow, then – is offline advertising still relevant? Having creative visual billboards are flop?
Offline Advertising, Still Relevant?
Behind the massive efforts of brands to do online advertising, is offline advertising no longer attractive?
For those who don't know what offline advertising is, according to gatecrasher.com – ads found in newspapers, magazines, even brochures or TV and billboards – fall into the offline advertising category. As we all know, before digital activity spread to all generations, offline advertising was in great demand.
Along with the development of technology, it seems that offline advertising is still in demand. Reporting from Kompas.com – Shopee COO Junjie Zhou stated that with various characteristics and diverse shopping habits, having a complete advertising strategy is a wise decision. He said, as in Indonesia – with a large population, offline advertising strategies are still relevant. There are still many people who are busy on the streets, so advertising with banners, billboards, or various offline marketing methods is still an effective way.
In line with the data above, the results of a study from a marketing technology company published on katadata.co.id – shows that offline campaigns are able to reach 49% of customers to buy products. Still from the same source, online campaigns can reach 24% of users and omnichannel encourage 27% of retail consumers to shop.
Then, from grahanurdian.com – there is data that shows where consumers find brands. The number 1-4 are still related to digital activities, after that – there are TV advertisements (30,6%), offline store displays and promotions (23,0%), brochures and catalogs (22,7%) and several others. This data is very interesting to examine deeper, although the numbers are not quite large as rank 1-4, but offline advertising is still attracting the consumers.
So, the assumption is – if offline advertising gets more attention from consumers, modifying the communication to suit the brand persona and consumer needs is a wise step to sharpen the offline advertising strategy.
Insight Insight Insight
From various explanations above, whether to advertise online or offline – the insight that can be taken is to use both methods wisely. Brands should use both strategy in their communication plan, so that the results can be more optimal.
So, What Brands Can Do?
One fundamental thing that brands should do at the beginning of developing their communication strategy is to know in detail how the character, habits, and concern, to various other interesting things from their target audiences.
To find out various kinds of things, StratX can accommodate these needs with research. Research can be done through online surveys, IDI (in-depth interviews), FGD (focus group discussion) and others. StratX as part of KG Media, of course, has a wide reach to explore various interesting insights from the large audience of KG Media.
After getting the results of the research that has been done, the brand will easily map out the communication strategy to be built. StratX can also help to build this communication strategy with some of the frameworks that we have.
The combination of online and offline advertising is expected to achieve brand goals in accordance with existing expectations. To get an optimal result, brands need to have a sharp strategy and clearly know what are their consumers' concern. Thus, the strategy made is the right solution to answer or overcome their audiences' needs.