Amid the COVID-19 information flow that focused people's attention to monitor the development of the spread to the effort to protect themselves, it turned out that there was an interesting fact that we found in analyzing the reading activity of KG Media's audience. News is not always about COVID-19, but other information outside COVID-19 is also still monitored showing good numbers. We analyze this to see the development of gadget reader interest in all KG Media news portals both before and during the work from home period (which requires activities inside the house). When the gadget and electronic business entered the list of The Fall Business (Inventory Knowledge, The 30, Prediction), it turned out that the interest of the audience to stay updated and continue to monitor the development of information about product specifications and prices that still showed fairly good development. Here are some facts that we have summarized.
INTEREST OF KG MEDIA AUDIENCES RELATED TO GADGET CONTENT IN PANDEMIC PERIOD STILL HIGH
When content around COVID-19 increased significantly and shows a high number of reader interest, then it does not necessarily change the trend line of gadget content readability. Although the number of audiences has decreased, it can be seen that the trend line readability in the January-February and March-April periods looks quite stable, namely, the average readability figure has decreased by no more than 20%.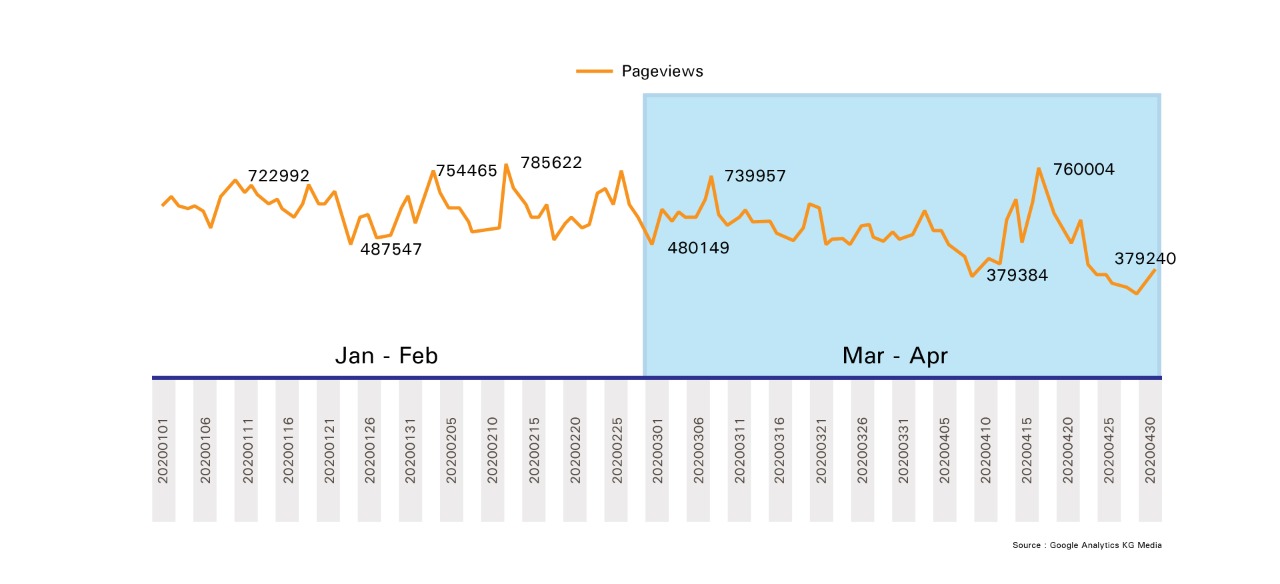 Audience demographics also did not experience many changes. While the KG Media content readability as a whole shows an increasing number of female readers' interest, it is different from the readability of gadget content. Gadget audience is still dominated by men aged 18-24 years.

INFORMATION ABOUT LAUNCHING AND PRICE UPDATES TO BE VERY INTERESTING ARTICLES WHEN THE TIME OF WORK FROM HOME
Information read by the audience is not only about gadget information in general, but shows a pattern of interest in more specific things such as information; specifications and prices, to launching gadget information. Before the pandemic took place in Indonesia, specifications and price information showed a high rate of interest compared to other content such as launching information, news, tips and price updates.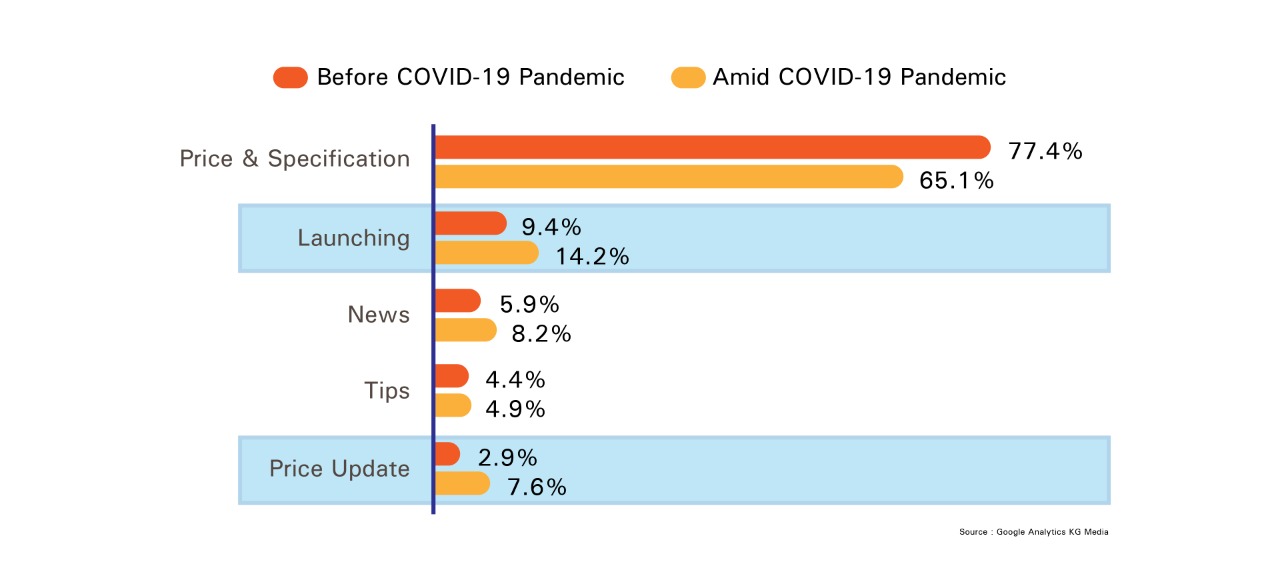 These conditions indicate changes when a pandemic when most people stay at home and experience uncertainty, as well as uncertainty in spending items such as gadgets. Likewise, content related to specifications and prices that become the main information in buying gadgets has decreased while content about launching to price updates which shows an increase in reading interest. This indicates that the audience still monitors preparing information to buy gadgets. The intention to buy a gadget is pointing in a positive direction even though the time to buy it is still undetermined.
COVID-19 AFFECTING PREFERENCES IN CHOOSING CHINESE ORIGIN GADGET CONTENTS
COVID-19 which threatens human health and safety on earth also has an impact not only in terms of choosing food and medicine but also influences in all life. COVID-19 has an influence on the selection of content and gadget information. Recorded that there are 50 search keywords with 4.5 thousand clicks on articles related to "the spread of the coronavirus through Xiaomi products" from January to April. This keyword is sought by most of the audience to see and confirm the truth of it. There are indications of the fear of spreading the virus originating from China which is the center of the pandemic epicenter in the use of gadgets. This concern also has an impact on the decline in audience interest in gadget content from China during this pandemic.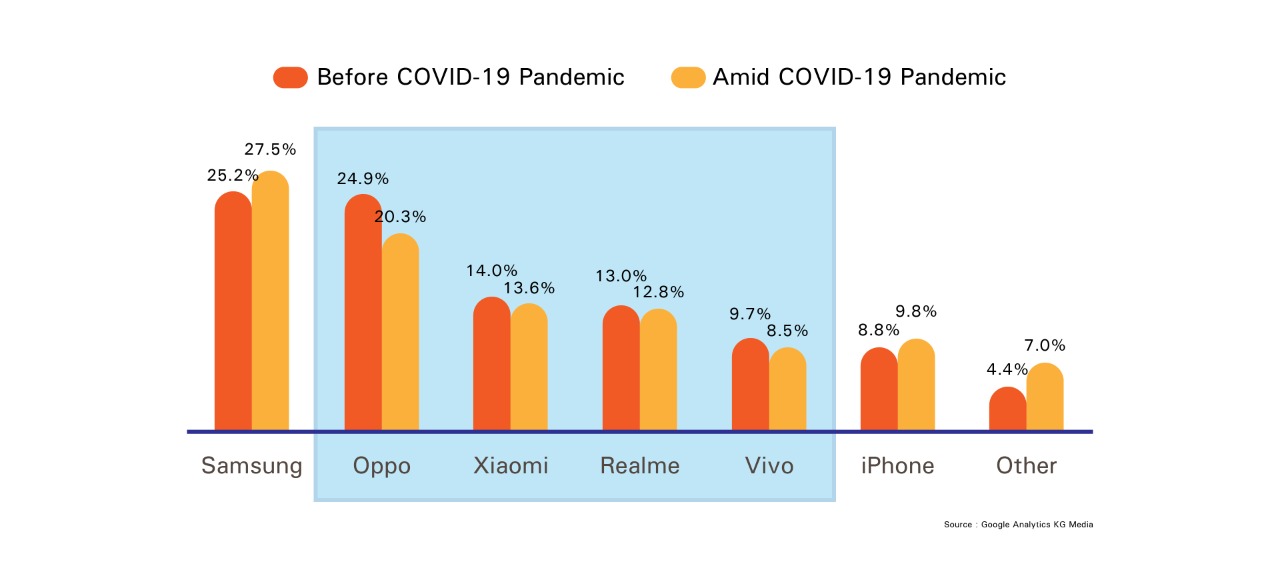 From the facts we have found in the readability pattern of gadget content, it is expected to be able to provide insight into the brand to keep moving in this state of uncertainty. The presence of a brand in providing relevant content that helps the audience is responding to their current needs is possible. Currently's gadget brands can provide contextual content related to the activities of most of the audience at home, such as providing tips and tricks that will help their activities. Putting empathy on the current audience can make them always remember the best moment when the brand helped them and put it in the top of mind.
Contact us here.