One of the interesting insights in our previous whitepaper entitled Indonesia Confused, where the data states that housewives be the front guard in their families during a period of surviving a pandemic.
This interesting finding is one of the bases for investigating more deeply the role of mothers in pandemic conditions. The result of our research, recorded in the insight article released on March 18, 2021, it turns out that housewives are not only surviving, but are getting smarter in managing finances during a pandemic.
These two big findings could mean that housewives are the most influential figures for their environment in this condition. The next question is, what makes it like that? And ahead of the second chance for Ramadan during a pandemic state, what do they need?
To answer those questions above, KG Media is back to conducting a sharper research. By looking at Google Analytics from Kompascom, Tribunnewscom and Grid Entertainment, where the audience are dominated by women aged 18-43 years, we find a variety of interesting insights and can be a reference for brands whose target audience is women, especially housewives. To find out more, please see the explanation below.
Mom Could be a Teacher at Home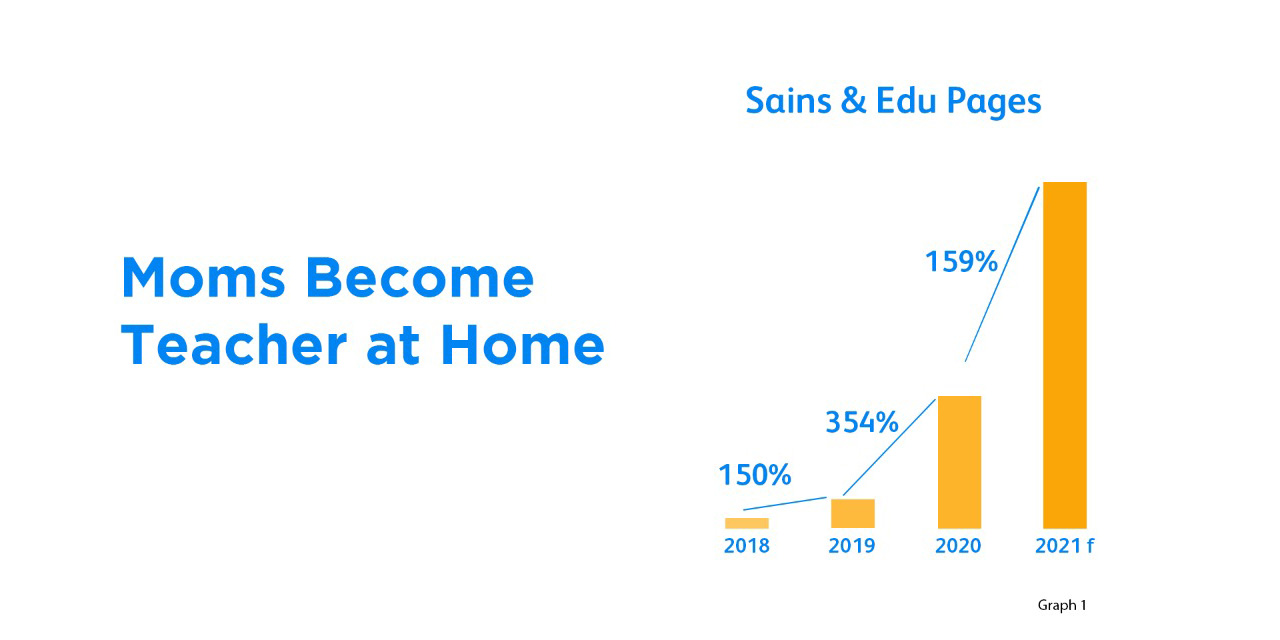 Source: Google Analytics KG Media
Based on the first graph above, there are many things that can be interpreted. First, science and education content in 2020 has increased from the previous year, it could be due to the initial conditions of the pandemic, at which time not many parties knew how to deal with it.
Therefore, in April 2020, many people especially housewives, use news portals or websites to get complete and validated information about pandemic. They do not want to linger in confusion to endure such condition.
Then, there is a significant increase from 2020 to 2021 today. This high number can be elaborated on several things. One of the most concrete is the condition of schools that cannot be face-to-face, so it uses online learning methods, where this makes mothers or parents look form information about lessons to help their children in the learning process.
This point shows that there is an additional need for mothers who want to be more educated because they have another role namely as teacher at home. Therefore, science and education content had a high number because not only students are looking for additional information about lessons, but also parents, especially mothers to help their children understand the subject matter taught by their school teachers.
Mom Wants Her Family Healthy During Fasting

Source: Google Analytics KG Media
Instead of science and education content, there are other types of content that are still being consumed related to pandemic conditions like this. Health content is one of the main focuses for mothers. Especially entering the month of Ramadan, mothers certainly want themselves and their families to stay healthy throughout the fasting process.
Basically, every individual wants a healthy life, whatever the circumstances. Especially for mothers who do not know when the exact time the pandemic will end. As the front guard for the family, mothers also want to maintain the health of every member of her family.
So, this is what makes health content one of the fundamental contents for housewives.
Mom Wants to Give the Best Food for Her Family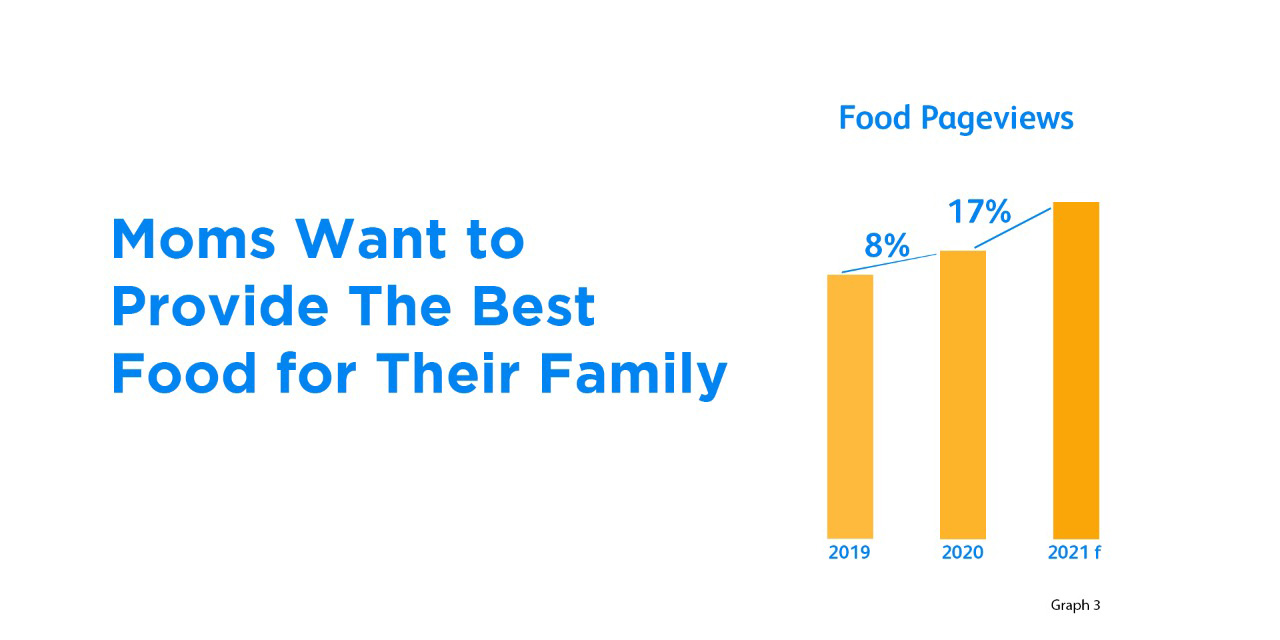 Source: Google Analytics KG Media
The moment of breaking the fast or sahur is an important moment for mothers, where they can find out that her family members are eating foods that are suitable for fasting all day long.
By eating the best food, mothers can assure themselves that her family members can continue to be in a fit and healthy state, even though they are fasting all day long. Of course, this is related to insights in health content.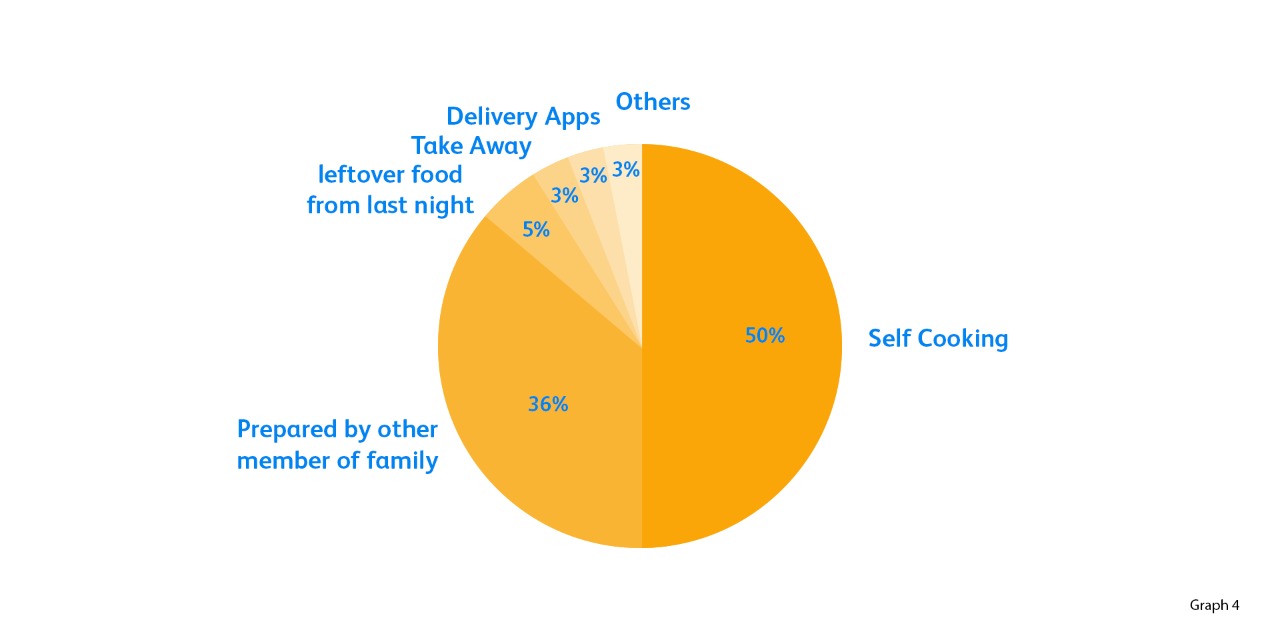 Source: Survey Ramadan 2021, Tim Riset KG Media
Food content is also one of the most consumed content by women, especially housewives. It can be seen from the diagram above that shows how iftar or sahur food is prepared. 36% indicated that dishes were prepared by other family members, this is related to the obligations of mothers to prepare food for the family. Mothers want their families to be happy by providing the best food.
From this insight, it is known why cooking content has increased quite impressive when viewed from last year. Although not so significant, this increase is certainly a separate reference for brands in determining their next steps.
Next Steps for Brands
Brands with women especially housewives as their target audience, can do many interesting things related to the above insights. Like the first recommendation that we give for brands related to housewives who become teachers at home. Brand can be a guide for mothers when helping their children learn at home.
Brands can guide mothers by providing information about science and education related to children's learning at home. The information is not only about children's lesson, but also how to encourage them to study at home in a conducive manner, how to maintain the child's mood so that they want to study at home with full concentration, and other related information.
This process needs an internet as the main access to various information that has been mentioned above. Therefore, brands from the telecommunications sector, apart from providing attractive guides and promos related to internet quota packages, brands can provide assistance in the form of special webinars for parents and mothers, to prepare themselves to help their children learn at home.
The next recommendation is related to mothers who want their family members to stay healthy even though they are fasting in pandemic conditions. Brands in the health sector and other related sectors can easily tap in in this situation.
Instead of approaching them through giving information on health topics, brands can be an one stop solution for mothers by providing free health check services, promos or attractive offers on health products and many other interesting things.
Then, closely related to the month of Ramadan which is identic with breaking the fast or iftar and sahur moments, mothers want their families to be happy by enjoying the best food.
Brands in food product sector and other related sectors can also do interesting things here. In addition to providing promos or attractive offers related to food products, mothers can be given online training, such as webinars explaining how to present a varied menu of various kinds of food ingredients.
Mothers need friends as well as guides in doing the series of things above. From the content they consume the most, it can be a reference and benchmark for brands to ingratiate themselves with.
For more information contact us here or visit us in stratx.id.